A little announcement:
I'll be gone from today till the 14th. I'm not going anywhere
but I need to focus on studying and commissions. To those
expecting art from me, thank you for understanding! I'm deeply
sorry for the wait, I know it's uncomfortable. Q v Q
(The wait also goes for comments replies /////// I'll read/reply later for sure!)
- - - - -
(ONI ONI ONI LOOKIE~)

A super quicky sketch of my new OC, done the second after the sweet *
onisuu
gave me her adoption papers Q____Q Isn't she the loveliest living creature in the planet?!
I have her nameless for now, so suggestions for a name would be awesome!
(Her alias is Death Hug, though)

is holding a contest with wonderful prizes!
Myself is offering prizes for the first-second-third place.
(This artwork is an example for a third place winner)
I highly encourage you to participate, Oni got some kickass characters
plus you could win a free commission from me~ ( O v < )b
Info here~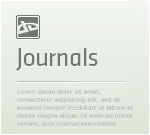 Autumn Art Contest 2012Hello you guys! ' 7 '
Welcome to my second art contest!
This time, I'd like to add more prizes from myself and to have an extra category called.....Legend of Link!
layout
Contest starts October 1st.
The contest is closed for entries on December 20th.
Judging occurs and results will be announced on December 21st.
You can submit multiple entries but can only win one place!
Entries can be found here! http://onisuu.deviantart.com/favourites/52060623
prizes
Styles: glowies | regular | sparklies | paper | non-chibi | donuts
1st place: 2 pieces of art; winner chooses the styles
2nd place: 1 piece of art; winner chooses style
3rd p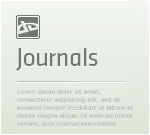 Autumn Art Contest 2012Hello you guys! ' 7 '
Welcome to my second art contest!
This time, I'd like to add more prizes from myself and to have an extra category called.....Legend of Link!
layout
Contest starts October 1st.
The contest is closed for entries on December 20th.
Judging occurs and results will be announced on December 21st.
You can submit multiple entries but can only win one place!
Entries can be found here! http://onisuu.deviantart.com/favourites/52060623
prizes
Styles: glowies | regular | sparklies | paper | non-chibi | donuts
1st place: 2 pieces of art; winner chooses the styles
2nd place: 1 piece of art; winner chooses style
3rd p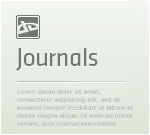 Autumn Art Contest 2012Hello you guys! ' 7 '
Welcome to my second art contest!
This time, I'd like to add more prizes from myself and to have an extra category called.....Legend of Link!
layout
Contest starts October 1st.
The contest is closed for entries on December 20th.
Judging occurs and results will be announced on December 21st.
You can submit multiple entries but can only win one place!
Entries can be found here! http://onisuu.deviantart.com/favourites/52060623
prizes
Styles: glowies | regular | sparklies | paper | non-chibi | donuts
1st place: 2 pieces of art; winner chooses the styles
2nd place: 1 piece of art; winner chooses style
3rd p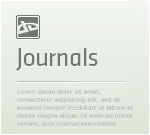 Autumn Art Contest 2012Hello you guys! ' 7 '
Welcome to my second art contest!
This time, I'd like to add more prizes from myself and to have an extra category called.....Legend of Link!
layout
Contest starts October 1st.
The contest is closed for entries on December 20th.
Judging occurs and results will be announced on December 21st.
You can submit multiple entries but can only win one place!
Entries can be found here! http://onisuu.deviantart.com/favourites/52060623
prizes
Styles: glowies | regular | sparklies | paper | non-chibi | donuts
1st place: 2 pieces of art; winner chooses the styles
2nd place: 1 piece of art; winner chooses style
3rd p